I think maybe St. Patrick's Day comes right after Valentine's Day for a reason!  So we can reuse all of our heart shaped goodies!  This simple craft idea will allow you to create a shamrock stamp to use on cards and gifts.  The best part is that it is cheap and fun!
What you will need:
1 potato (doesn't really matter the variety)
1 heart shaped cookie cutter (size depends on your project)
Green acrylic paint
Paint brush
Instructions:
slice your potato into fourths.  This way you are sure to get a slice that is fairly even and not super thick.  Take your heart shaped cookie cutter and press it into your best slice (most even).  Make sure your slice of potato is thick enough to hold onto like a stamp.
Next, take you paint brush and apply a layer of paint to the heart shaped potato cut out.  I found that this method works better than dipping it.  If you do dip it, make sure to clear off excess before stamping.
Begin stamping your paper with the heart in a shamrock pattern.  Use your paint brush to add a swoosh for the stem!
Have fun making everything St. Patrick's Day ready!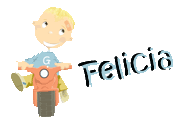 Subscribe to Go Graham Go! by Email as well as follow us on Twitter!