I couldn't help but notice these great rain boots in my latest issue of Real Simple magazine.  Rain boots are practical this time of year, but they are also becoming a trend.  If you like the look and feel of these Calvin Klein boots but don't want to spend $119 on rain gear, then check out Zoubaby.
Not only do you get trendy, yet classic rain boots… you also get personalization!  The best part?  You get them for $89 (saving you $30).  Need more convincing?  Check out my review of Zoubaby boots.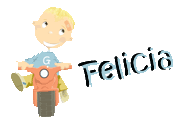 Subscribe to Go Graham Go! by Email as well as follow us on Twitter!