There's another collectible available in stores now that you need to check out for potential trick-or-treaters or even for stocking stuffers.  ICKEE Stikeez are tiny, squishy, gross collectibles that come in their own pod.
Each ICKEE Stikeez also has a suction cup base so that you can stick them just about anywhere.  The pods can be stuck together and are great for trading.  Younger kids will like the popping sound the base makes when you stick and un-stick them from surfaces.
These gross fellas would be great for those upcoming Halloween pails that will be gracing your front porches very soon!  You can purchase single packs or packs of 3.  Head to the website to find a store near you!
This product was provided free of charge by ICKEE Stikeez. These are my honest opinions on the product. I do not post reviews on products I can not stand behind. Please see my Terms of Use for more info.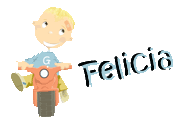 Subscribe to Go Graham Go! by Email as well as follow us on Twitter!