I can't even wrap my mind around the fact that this will be Graham's last year of preschool.  In just one short year that little boy will be headed to big boy school!  How is that possible?  I remember when I was pregnant with him how everyone would say, "Don't Blink".  I knew it was true, but I think they should've said, "Don't Breathe"!  With the growing comes changes in taste and in decor.  I have slowly been turning his room into one that he can have for years to come.  Let me introduce you to our latest framed artwork from Gallery Direct that could quite possibly be on his wall until he enters college.
Of course, you can always use your own photos, but I decided to go with a stock image available directly on Gallery Direct.  For this picture we decided upon the Canvas art option to give it more of a warm feel.  The picture was already a sepia tone, so warmth just made sense.  We also decided on the Natural Brown frame with Gold Lip in order to accentuate the color combinations.  The result is gorgeous!  Even though Graham's room has an airplane theme, I feel like this will convert nicely with just about anyway he would like to decorate in the future.
Another thing that I really have to brag on about Gallery Direct is that they definitely take pride in their packaging.  The delivery of our picture was left on our porch in the middle of a huge thunderstorm.  We are talking trees falling, rain galore, and high winds.  The outer box was pretty much ruined.  We happened to be out of town so my mother brought it inside and took the outer box off.  It had so many protective layers around it that the picture was not even touched.  No water damage or anything!  It is always nice to know that a company cares for your new purchase as much as you do.  Thank you, Gallery Direct!
Stay tuned for even more options and ways you can make your home or office a more pleasant place to be with Gallery Direct.
This giveaway has ended.  Congratulations to Andrea!


This product was provided free of charge by Gallery Direct. These are my honest opinions on the product. I do not post reviews on products I can not stand behind. Please see my Terms of Use for more info.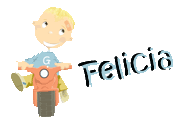 Subscribe to Go Graham Go! by Email as well as follow us on Twitter!
Felicia Carter is founder and managing editor of Go Grow Go. Her philosophy is to simplify, save, grow and go! Her home is generally full of DIY projects, crafts, yummy baked goods and lots of love. Felicia is also a wife, mom of 2 boys and nationally certified counselor. You can always find her near the chocolate or the coffee pot.