There's just something about spring that makes me want to bring out all of my dresses!  I guess the breezy, airy feel of dresses makes life easier and makes you feel prettier.  As much as I love dresses, it is extremely hard for me to find one that I feel comfortable wearing.  There are just so many factors that have to go into creating the perfect dress and I think you will find that Shabby Apple has a style that is right for you.
I was sent the Ballerina for review a few weeks ago and love how comfortable it is!  This dress is perfect if you feel like you have a few imperfections to hide on your tummy.  If you are a mom, chances are you know what I am talking about, right?  The stomach is form fitting, but gathered in order to make you look slimmer.  I typically have trouble with tops that crossover, and this was no exception.  It was an easy fix just by putting a camisole under the dress.  The knee length is a perfect one for me and for many women.  It is nice not having to worry about everything showing if there is a breeze!  If you are planning on purchasing the Ballerina, please keep in mind that this dress runs big.  I typically wear a size 6 and ordered a size small which seemed to be a pretty good fit for me.
The Ballerina retails for $62 at Shabby Apple.  Make sure you check out all of the dresses available!  There are so many different styles and varieties that it can be hard to choose from.
This product was provided free of charge by Shabby Apple. These are my honest opinions on the product. I do not post reviews on products I can not stand behind. Please see my Terms of Use for more info.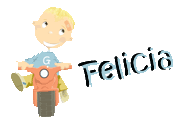 Subscribe to Go Graham Go! by Email as well as follow us on Twitter!