Buying a Christmas present for new-to-new(ish) babies can be super hard. I am here to help. May I?
I have a fabulous six monther and I juist recently recievd two products that are age appropriate for her and they were pretty much delivered back-to-back.
Little Miss Mary had a bit of an early Christmas which is why I decided to hook my fellow mamahood up with Christmas gift options for this age group. Don't waste another second looking around.
BUY YOUR KID BOTH THESE ITEMS!!!
Gift Idea Number One: pipopipo Socks

I mean seriously, these little sockies are the perfect gift for several reasons. Well, only if you are a fan of super cute stuff. I am all about super cute anything. And these suckers are adorbs.
This darling company, pipopipo, really takes into consideration the whole WOW! factor. They could totally just send these little sockies in plastic packaging, and you would still receive the product.
But no, you will not only get THE. CUTEST. SOCKIES. EVER. but they come in style. And by style, I mean a cute little box that just needs to be reused for something. And in our case, it's in our top drawer currently hosting all of little Miss Mary's socks.
Sooooo cute, huh?  Make sure to check them out on Facebook and Twitter for deals and news.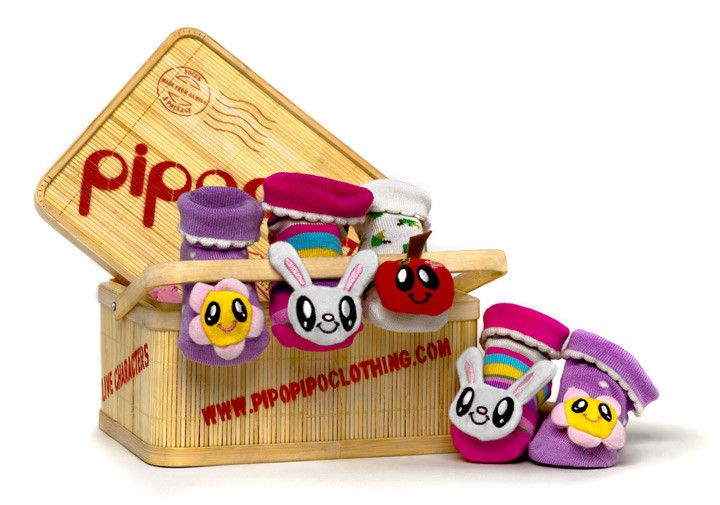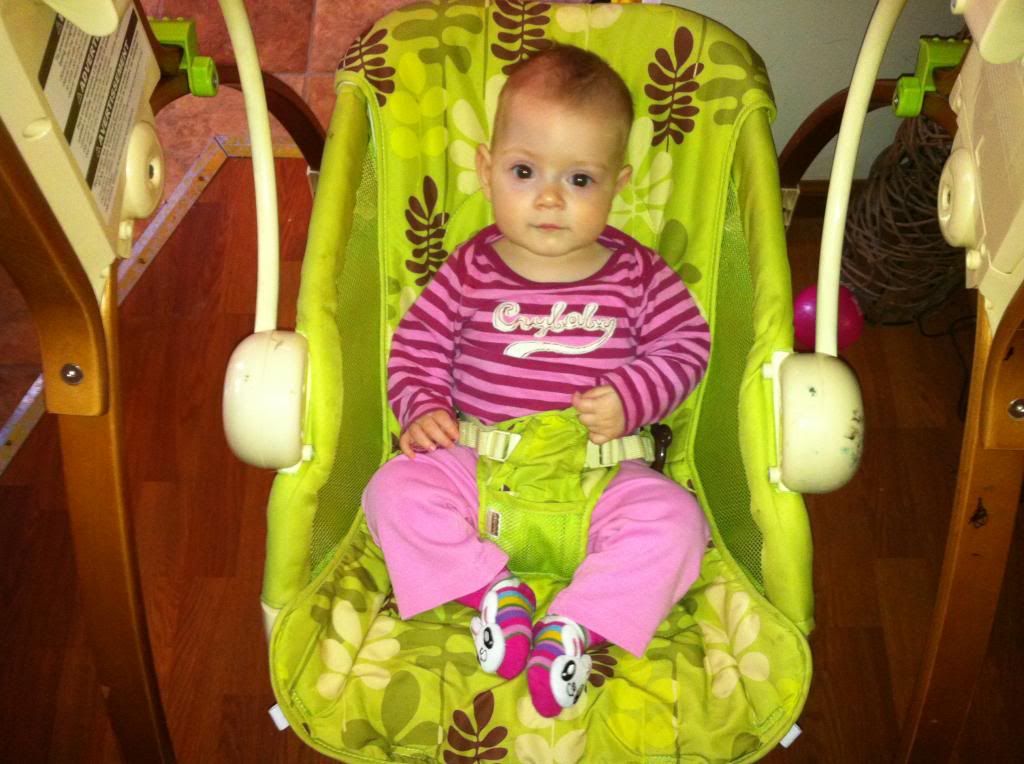 Gift Idea Number Two: NogginStik

I know that you (yes-you,the one reading this review) do not know me, but you have to trust me. My husband rarely comments of little toys and trinkets for the kids, but he specifically chimed in with his two cents, saying, "Man, I sure wish we had this toy when Nathan and Lucy were younger.".
Ever heard of NogginStik?  I hadn't either.  It is the neatest rattle-type toy I've ever seen. It has extra bright and funky lights that change with each shake, as well as a sound to manipulate the child to continue playing with it. It delivers exactly what it promises in terms of being a toy geared to increase motor skills and overall development.
Mary comes alive when we bring this toy out.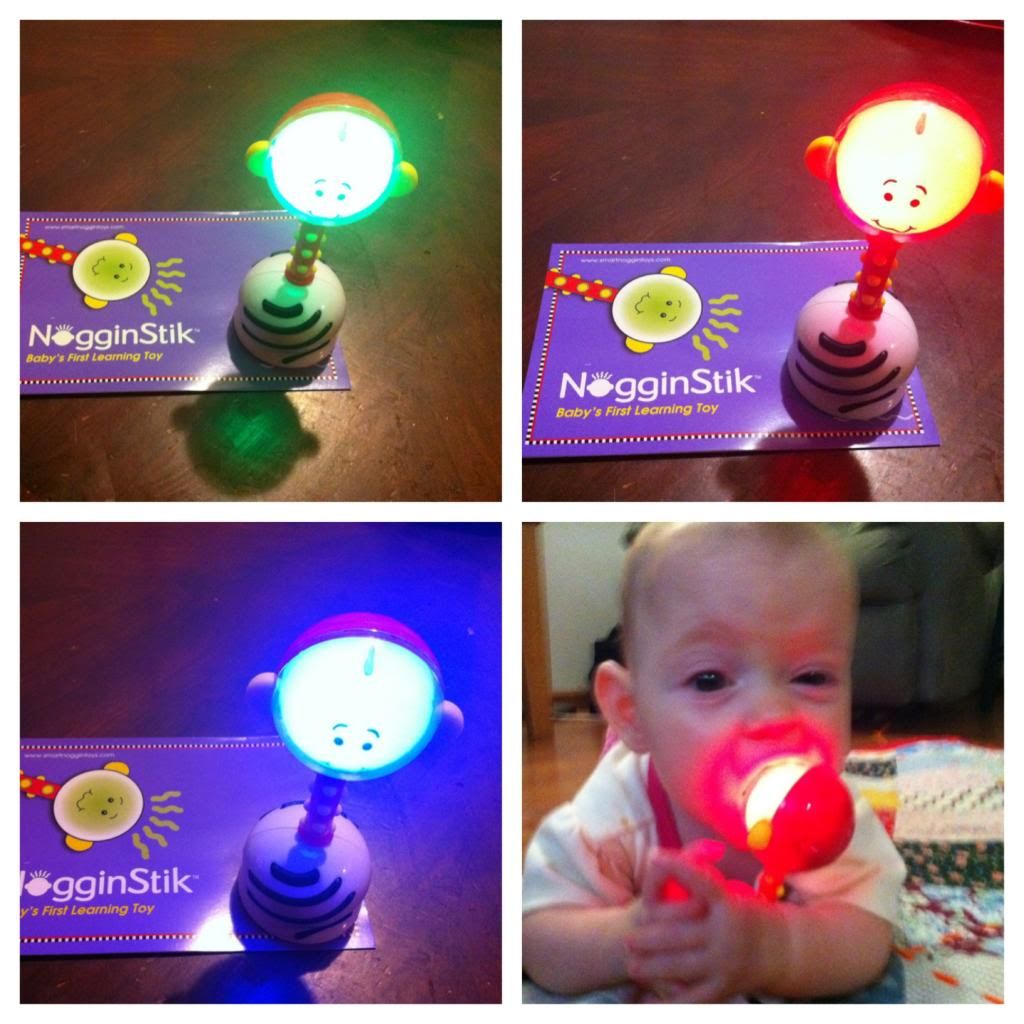 And it has definitely increased the control and accuracy of her reach-and-grasp.  Two thumbs up.
Okay, This is Santa's little Elf signing off.
HO-HO-HO!!
Warmest,
Christy Marshall
I'm a happy girl, married to my best friend, trying my darndest to raise happy little people. I love to smile. I still believe in goodness. I want to spread it.