If you are still looking for the perfect Father's Day gift, you really should check out Gallery Direct.  They truly have so many options when you are looking at artwork.  I know that my husband has a very different taste than my own, still great, just different and they completely got him!
My picture does not do this art work justice.
Ocracoke, NC is our favorite vacation spot.  It is one of those locations that you make a tradition.  We have been going faithfully for years now!  When I was given the opportunity to review Gallery Direct I let my husband do the looking since this is a Father's Day piece.  He immediately searched "Ocracoke Island" and came up with a beautiful scene from Silver Lake dock which is right in the heart of Ocracoke.  The sky is breath taking and completely captures the attitude of Ocracoke.  I was excited that we were able to find pictures of a not so well known place.  I was also excited about the fact that I could upload some of my own favorite photos if I wanted to.
So, you can choose great looking pictures and pieces of art?  Why is that special?  What makes Gallery Direct so special is the customization piece! Not only can you upload your favorite pictures, but you can make them into timeless works of art.
Up close.  Again, my picture does not do this justice.
Choose from canvas, paper, aluminum, acrylic, mirror or wood for your artwork to be printed on.  It really is a tough decision with all of those choices!  We decided to go with aluminum.  The aluminum combined with the water and sky in the picture has created a 3D feel to this piece of art.  Light actually goes behind the image so that light is reflected back at you.  There is a different feel at every angle.  Aluminum is also classified as 100% green by the EPA.  I also really enjoy the looks of the Acrylic and Wood!  So different from any other site I have seen as far as customization goes.  Now I am looking for the perfect picture to go on the birch backing.  It is so unique!
50% Off
Pricing at Gallery Direct varies and will be made even better when you use this 50% off coupon code!  You have to hurry because the code expires July 1st.  To receive 50% off your entire order just enter: gdfriends at checkout.  What a great way to surprise dad or someone special!
This product was provided free of charge by Gallery Direct. These are my honest opinions on the product. I do not post reviews on products I can not stand behind. Please see my Terms of Use for more info.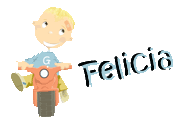 Subscribe to Go Graham Go! by Email as well as follow us on Twitter!
Felicia Carter is founder and managing editor of Go Grow Go. Her philosophy is to simplify, save, grow and go! Her home is generally full of DIY projects, crafts, yummy baked goods and lots of love. Felicia is also a wife, mom of 2 boys and nationally certified counselor. You can always find her near the chocolate or the coffee pot.