Because Graham is now in preschool, he is going to be passing out Valentine's for the first time!  I really wanted to be able to create my own instead of buying the same old Valentine's everyone else has.  I also created some blank ones for you to use!  All you have to do is sign your name to them.  Don't worry… I made sure to create some for girls as well
  These are saved in PDF format and print 4 to a page.   They are 4.25 x 5.5 so you can find envelopes easily if you would like.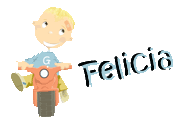 Subscribe to Go Graham Go as well as follow us on Twitter!