I held a giveaway several months ago for the EcoSMART organic insect repellent, but had not tried it until now. If you are an avid reader of Go Graham Go, you will know that the mosquitoes think that I am a tasty snack… more like meal. I walk out the door and have about 10 bites within minutes. My life is miserable in the summer time because of it! I also am very careful about the products I put on mine and my family's skin. Let's face it…they are pesticides! We wash our fruit and vegetables like crazy because of pesticides. Well, I am happy to support EcoSMART and their efforts to keep us safely bug free.
The insect repellent retails for $7 which is a very reasonable price. The best part about it, other than the fact that it is organic, is that as soon as you spray it on it dries! There is absolutely no DEET or any other synthetic chemicals in the bottle. EcoSMART insect repellent works by using plant oils and repels pest for hours. To me, the smell is still pretty strong, but not as bad as the repellents with DEET. You also need to make sure to layer it on pretty thick (it is non-greasy so don't worry about slithering away)!
This giveaway has ended. Congratulations to K2K!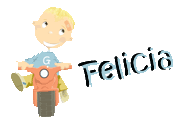 Subscribe to Go Graham Go as well as follow us on Twitter!
Felicia Carter is founder and managing editor of Go Grow Go. Her philosophy is to simplify, save, grow and go! Her home is generally full of DIY projects, crafts, yummy baked goods and lots of love. Felicia is also a wife, mom of 2 boys and nationally certified counselor. You can always find her near the chocolate or the coffee pot.