Chili is the perfect meal this time of year!  There is just something about it that warms you from the inside out and is perfect on a cold, snowy day.  If you find yourself out of chili seasoning mix, don't worry, most of what you need is probably right inside your cabinets!  Here's how to make yummy homemade chili seasoning mix that makes enough for you to use as well as store for later.
Easy Homemade Chili Seasoning Mix






Ingredients:
1/4 Cup all-purpose flour
4 teaspoons chili powder
1 tablespoon minced onion
1 tablespoon minced garlic (use less if fresh)
2 teaspoons sugar
2 teaspoons ground cumin
2 teaspoons dried parsley
1 teaspoon salt
dash of black pepper
Preparation:
Simply mix all of the ingredients together and store in an air tight container.  In order to use on your chili use a tablespoon at a time on your favorite chili ingredients (meat, beans, tomatoes, etc).  Add water until you have the consistency you like and taste test to add more mix.  If you have a pretty "watery" chili you may not need to add any water at all.  We tend to make thick chili that needs a little water.
Fore more recipes: Balancing Beauty and Bedlam, Life as Mom, A Beautiful Mess, $5 Dinners, Blessed with Grace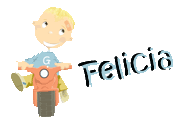 Subscribe to Go Graham Go as well as follow us on Twitter!
Felicia Carter is founder and managing editor of Go Grow Go. Her philosophy is to simplify, save, grow and go! Her home is generally full of DIY projects, crafts, yummy baked goods and lots of love. Felicia is also a wife, mom of 2 boys and nationally certified counselor. You can always find her near the chocolate or the coffee pot.