ECB Deals
Revlon Super Lustrous, Moon Drops, Color Burst Lip or Double Twist mascara $6.99 Get $5 ECB Limit 6
Revlon Color Cosmetics $1 (9/19/10) SS 8/15/2010
Revlon Super Lustrous Lipstick $2/1 print [facebook.com]
Buy any revlon lipstick and get a free revlon nail enamel – x 10/17/10 9/12 SS (regional)
Pantene Pro-V shampoo, conditioner or styler 2/$9 Get $2 ECB wyb 2 Limit 3
Huggies baby wipes 360ct, Little Movers Jeans diapers, Jumbo pk diapers, Pull-Ups,
GoodNites or Overnites 2/$17.98 Get $3 ECB wyb 2 Limit 1
Prilosec OTC 42ct. $24.99 Get $7 ECB Limit 1
ALL Laundry Detergent $4.99 Get $1 ECB Limit 3
Hefty CinchSak 28-45ct., Easy Flaps 40-80ct, kitchen or trash bags $6.99 Get $1 ECB Limit 3
Hefty $1 off any http://www.facebook.com/Hefty.Tra…7146470109
Disney Tinker Bell and the Great Fairy Rescue DVDS $19.99 Get $5 ECB Limit 5
http://www.disneymovierewards.go.com/promotions/special-offers/tink3ptw-coupon print
CoverGirl Exact Eyelight, Line Exact, Liquilineblast eyeliner, Lashblast, LashExact, VolumeExact Mascara, Exact Eyelights shadow or Smoke Shadowblast LineExact $7 Get $2 ECB Limit 1
Spend $20 Get $5 ECB wyb the L'Oreal products listed: Limit 1
L'oreal Collagen Filler $17.99
ALL L'Oreal Skin Genesis, Age Perfect Pro-Calcium or Advanced Revitalift Deep-Set Wrinkle Repair $14.99
Get $2 ECB wyb (2) L'Oreal Go 360 Clean, Age Perfect, Revitalift, Skin Genesis cleanser or Revitalift towelettes 30ct. Limit 1
Nivea Body wash or shower gel 3/$15 Get $5 ECB wyb 3 Limit 1
Nivea For Men Body Wash $1 (9/25/10) V 7/25/2010
Nivea for Men Body Wash, 16.9 fl. oz -500 ml $1 (10/31/10) V 8/29/2010
Get $4 ECB wyb (2) Kiss or Broadway Artificial Nails (excludes glue) Limit 1
Get $5 ECB wyb Women's, Men's Fragrances or Gift Sets- S by Shakira, Beyonce, Faith Hill, McGraw, Celine, Antonia Banderas, Halle, Beckman or 2pc. gift sets Limit 1
Spend $15 Get $5 ECB wyb Any Physicians Formula Cosmetics Limit 1
Right Guard Sport, Total Defense or Dry Idea 2-4oz $2.99 Get $2 ECB Limit 3
Right Guard or Dry Idea $1.50/2 (10/31/10) V 8/15/2010
Right Guard Total Defense 5 $1.50 off Print [rightguard.com]
Right Guard Total Defense 5 $1.50 off on Facebook Print [facebook.com]
Dry Idea $1 off link [coupons.com][
Edge Infused 7oz or Schick Hydro 8.4oz shaving gel $2.79 Get $1.80 ECB Limit 1
Edge Shave Gel .75 (9/18/10) SS 8/1/2010
Schick Hydro Shave Gel $1 (9/30/10) SS 8/8/2010
Edge Shave gel BOGO up to $2.75 value [coupons.com]
Rembrandt toothpaste 2.6-3oz $6.49 Get $3.50 ECB Limit 2
Crest Pro-Health Clinical Gum Protection toothpaste twin pk. 11.6oz total $7.49 Get $3 ECB Limit 2
Glaceau Vitaminwater, Zero 20oz, selected varieties or smartwater 1 liter 4/$5 Get $1 ECB wyb 4 Limit 1
Quaker Quick Oats 18oz, instant oatmeal or granola bars 8-10ct. 2/$5 Get $2 ECB wyb 2 Limit 1
Quaker Instant Oatmeal or Quaker Quick or Old Fashioned Oats, 18oz+ $1 (10/31/10) V 8/29/2010
Quaker Instant Oatmeal, Quick or Old Fashioned Oats box $1.00/1 (12/31/10) RP 9/12
Quaker Instant Oatmeal, any, $1, Print [facebook.com]
Ocean Spray juice or juice cocktail 64oz 2/$6 Get $1 ECB wyb 2 Limit 1
Select Gas-X or Benefiber $10.99 Get $3 ECB Limit 1
Bio True 10oz $8.99 Get $2 ECB Limit 1
Excedrin ANY, Spend $20 Get $10 ECB Limit 1
Bayer Contour blood glucose monitoring system $14.99 Get $5 ECB Limit 1
Bayer Meter or Monitor, Includes Contour, Contour USB, Breeze 2, Didget or A1C Selfcheck $10 (10/31/10) V 8/8/2010
Spend $15 Get $5 ECB wyb Futuro Braces, suports, or compression hosiery Limit 1
BOGO SALES:
Post Trail Mix Crunch, Honey Bunches, grape-nuts, Cocoa or Fruity Pebbles cereal 11-24oz
Colgate total whitening 4.2oz, cavity, triple action, baking soda & peroxide 6.4oz or kid's toothpaste 4.6oz
CVS/pharmacy batteries AAA, AA 4pk, C, D 2pk, or 9-volt 1pk
Kodak Picture Movie DVD
[B]Nature Made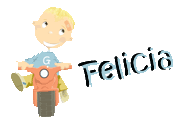 Subscribe to Go Graham Go as well as follow us on Twitter!
Felicia Carter is founder and managing editor of Go Grow Go. Her philosophy is to simplify, save, grow and go! Her home is generally full of DIY projects, crafts, yummy baked goods and lots of love. Felicia is also a wife, mom of 2 boys and nationally certified counselor. You can always find her near the chocolate or the coffee pot.