When we decided to go with a construction birthday party theme for Davis's first birthday, I quickly found this resource at Disney Family that was super easy!  I made a few changes in order to make this a little less expensive and easy to do.  If you are planning a construction themed party this is a must have cake!  We used it for Davis's little cake and purchased a larger one for the party guests.  This requires NO baking!
Backhoe Birthday Cake
What You Will Need:
1 store bought pound cake
2 Yellow Twizzlers (Rainbow packs at Walmart or Drugstore)
4 Twix
1 tub of white icing
Yellow food coloring
Black or Brown decorating icing (in the tube)
4 mini chocolate doughnuts
1 pack of M&M's
1 pack of gumdrops
2 Twinkies or Zingers
4 8 inch wooden skewers
10 Oreos
Directions:
1. Slice about 1/4 of the pound cake edge.  This is what becomes your truck cab.
2. Make your icing yellow with the food coloring and add a dab to the bottom of the cab and place on top of the pound cake.  Make sure to leave some pound cake sticking out in the front for the hood.
3. Ice the entire pound cake with the yellow frosting.
4. Use the black tube icing to pipe on windows and a windshield.  (Mine was runny because I used a gel.  Avoid gel icing).
5. Add two Twix to the front for the arms for the loader and two on the back for smoke stacks.
6. Ice one of the Zingers with the yellow icing and pipe on the black icing for the bucket.  Place the loader on the Twix.
7. Cut another Zinger in half and ice for the bucket on the back.  Use yellow gumdrops to accent with bucket teeth.
8. Break the wooden skewers in half and insert them into the yellow Twizzlers on either side.  Insert the Twizzlers into the back of the pound cake as well as the bucket to attach.
9. Use the 4 doughnuts to create wheels and accent with M&M hubcaps.  Also place two M&M's for headlights.
10. Finish off the top of the Backhoe with red gumdrop lights!
11. Place 10 Oreos (without centers) into a food processor and crush.  Use this to accent for dirt.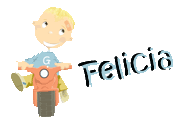 Subscribe to Go Graham Go! by Email as well as follow us on Twitter!