Hershey's is definitely a staple around Christmas time!  I know that Santa generally fills our stockings with several fun Hershey's items.  Even with all of the fun stocking stuffers, I have enjoyed creating many yummy recipes and crafts with different Hershey's products over the years as well.
Peanut Butter Blossoms are one of my favorite, easy recipes at Christmas time.  They are fun to make and people love to receive them!  They are a pretty cookie when packaged as well.  Also, how many of you have ever created the Hershey's Kisses Chocolate Wreath?  I have made a smaller version, but really admire this HUGE one (mostly because of all of the chocolate on it)!
Looking for a fun craft activity?  Check out the Reese's Candy Snow Bell Ornament!  What a fun and yummy time you will have making this.  Find even more fun ideas at CelebrateWithHersheys.com.
This giveaway has ended.  Congratulations to ShopAnnies!
This product was provided free of charge by Hershey's. These are my honest opinions on the product. I do not post reviews on products I can not stand behind. Please see my Terms of Use for more info.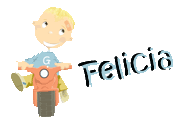 Subscribe to Go Graham Go as well as follow us on Twitter!
Felicia Carter is founder and managing editor of Go Grow Go. Her philosophy is to simplify, save, grow and go! Her home is generally full of DIY projects, crafts, yummy baked goods and lots of love. Felicia is also a wife, mom of 2 boys and nationally certified counselor. You can always find her near the chocolate or the coffee pot.