We were first introduced to the Can You See What I See? books by my sister-in-law and her family.  Her children absolutely love these and I was soon drawn to them during a visit a few years ago.  Now that Graham is older he can finally enjoy these picture puzzle books and the fun they bring.
We were sent the Can You See What I See? Toyland Express book for review a few days ago and everyone who has come by has spent at least an hour looking at this!  We have Graham and Davis's grandmother in town for Christmas and she as well as Davis's baby sitter told me that they spent quit a bit of time engrossed in the book.  I pulled it out last night in front of the fire and not only became swept up in finding the objects, but in looking at all of the details that went into each scene.  I was up well past bedtime.
Go behind the scenes of the book with Walter Wick:
Can You See What I See? Toyland Express follows the life of a toy train (that was created just for the book) from being created, to the toy store, to finding a home, to being stored in the attic and then put back to use once more.  I love that Walter Wick put so much thought into this.  Not only is it a puzzle, but the pictures tell a story.  Several of the items that are used in the book were found at yard sales and antique stores so it really is a treat to scan the pictures for the fun details.
You can purchase the hardcover Can You See What I See? Toyland Express from Amazon right now for only $8.87 and it is eligible for Free Super Saver Shipping.  It normally retails for about $13.99.  What a great idea for last minute Christmas gifts for the young and old.
This giveaway has ended.  Congrats to Erica G!
This product was provided free of charge by Scholastic. These are my honest opinions on the product. I do not post reviews on products I can not stand behind. Please see my Terms of Use for more info.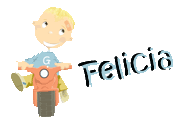 Subscribe to Go Graham Go! by Email as well as follow us on Twitter!
Felicia Carter is founder and managing editor of Go Grow Go. Her philosophy is to simplify, save, grow and go! Her home is generally full of DIY projects, crafts, yummy baked goods and lots of love. Felicia is also a wife, mom of 2 boys and nationally certified counselor. You can always find her near the chocolate or the coffee pot.