I am in love with a new stroller! It is not only beautiful to look at, but it is functional and easy for me to use! Let me introduce you to our new orange friend….the Bumbleride Indie!
My husband has made a new commitment to health lately which has been great for all of us. It has encouraged me to get back out and jogging. The problem is, it is so much harder to do when you have a 2 year old! The Indie has made it so much simpler for us to pick up and head to the track. Now, this stroller is defined as an all terrain stroller not a jogging stroller, but, that is what we use it for and it works great! If you are a loyal reader you know that I am a tightwad and like to spend my money wisely. For my needs, it is really a better bargain to go with a stroller that is multi-functional (meaning not just strictly for jogging). Again, this is not a jogging stroller, but it works wonderfully for the light jogging (short distances for short periods of time) that I do on the track.
Here's what I love about the Bumbleride Indie:
All Terrain
360 degrees swiveling front wheel that locks forwards or rear facing
Great for newborns and toddlers
5 point harness with quick release
Multi-adjustable reclining backrest
Rear suspension (smooth ride)
Height adjustable handle
LIGHT! Weighs only 20 pounds!
Large storage basket underneath
Folds VERY compact easily (thank you Bumbleride.. my number one must in a stroller)
Zip-off canopy (lots of sun coverage)
Fits with my Graco Snugride infant car seat! (no more money to spend…it also fits with several others)
Comes in 5 different fun color options
When Bumbleride first sent the Indie, I was surprised at how light it was even in the box. My number one must have for any stroller is that it is light weight and folds compactly. I was able to pick this up off of the porch in the box by myself with NO trouble. The set up was quick and easy and the color (Spice) is extremely vibrant and fun! It folds down small enough for me to still fit groceries in the back of my Subaru Outback.
See it in Action:
The next thing that impressed me about this stroller was it's ability to lock either forward or rear facing. Of course, the front wheel has a 360 degree swivel that allows you to maneuver through tight spaces easily, but when you want to jog or speed walk, the lock is perfect! Graham is completely comfortable and loves it when we go fast! I also love how quick and easy the 5 point harness system is. I have some other strollers that always catch my fingers in the snaps as well as take forever to buckle! I don't know about you, but my toddler would like to go sooner rather than later and the longer we mess around with the buckles, the more likely he is going to want out!
The Indie comes standard with a rain cover, air pump, jogging strap, cup holder, headrest and shoulder pads, and infant seat adapter bar and safety belt. The Indie retails for $459.99 and can be used with several different infant car seat brands.
This giveaway has ended. Congratulations to Hippie4Ever!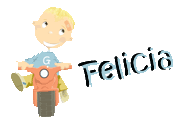 Subscribe to Go Graham Go as well as follow us on Twitter!
Felicia Carter is founder and managing editor of Go Grow Go. Her philosophy is to simplify, save, grow and go! Her home is generally full of DIY projects, crafts, yummy baked goods and lots of love. Felicia is also a wife, mom of 2 boys and nationally certified counselor. You can always find her near the chocolate or the coffee pot.