We are up to our eyeballs in apples right now since we took our annual trip to the orchard.  It is such a fun family activity that you really should try if you live near any orchards.  What's even better is that we now have enough apples for fun fall crafts and recipes!  Here's a fun one that can be easily adapted to create just about anything.  The best part is that you really do not need much for this.
Apple Stamp Placemat
What You Will Need:
1 or 2 apples
Acrylic paint (fall colors)
Foam paint brush
4-6 sheets of construction paper
Contact paper or laminate
Instructions:
Slice your apple in half lengthwise (the straighter the better)
Using your foam paint brush, cover the sliced side of the apple liberally
Press the apple onto the construction paper in the desired location (you may need to fill in with more paint depending upon how straight you cut the apple).
Use the tip of your brush to create a stem
After the paint dries you can add in seeds or outlines using a sharpie marker as well as cover in contact paper or laminate in order to make this a functional placemat.  You could also cut the stamps out to create cute center pieces using pop sickle sticks or lollipop sticks.
The best part is that this is cheap, easy and fun for your kids!  What a great way to celebrate fall.
Incorporate Learning
Pair this activity with a lesson on patterns, colors, less/more, and counting.
Books:
Chicka Chicka 1,2,3 by Bill Martin Jr.- $12.23
How Do Apples Grow? by Betsy Maestro – $5.99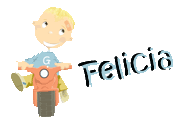 Subscribe to Go Graham Go! by Email
as well as follow us on
Twitter
!