One of my favorite classic Disney animations is celebrating 60 years!  Alice in Wonderland releases in a 60th Anniversary special starting February 1st.  It will be available in Blu-ray and DVD combo packs.
I love it when Disney does special edition promotions because they always include wonderful bonus footage. This favorite animated classic delivers brand new Blu-ray bonus features including a never-before-seen TV introduction by Walt Disney from 1959, original reference footage of Kathryn Beaumont (voice of Alice), pencil tests, and much more.  We really enjoyed the games on the DVD as well. It has been so much fun to introduce some of my childhood favorites to Graham and know that we will have this to share for years to come.
If you are looking to add to you Blu-ray or DVD library, you can pick this up for about $27.99 from Amazon for the Blu-ray/DVD Combo pack.  
This product was provided free of charge by Disney. These are my honest opinions on the product. I do not post reviews on products I can not stand behind. Please see my Terms of Use for more info.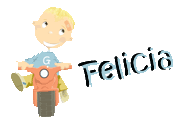 Subscribe to Go Graham Go! by Email as well as follow us on Twitter!